PBJ Executive Board
Claire Fishman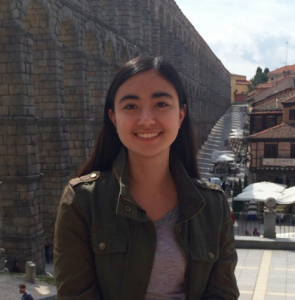 Editor-in-Chief
Claire is a senior from Fort Washington, Pennsylvania majoring in Biological Basis of Behavior and Chemistry and minoring in Hispanic Studies. She first developed an interest in bioethics in high school and joined PBJ during her first semester at Penn. She is now most passionate about the clinical implications of bioethics and hopes to utilize what she has learned in PBJ in her future career. Outside of PBJ, Claire is the president of the UPenn chapter of the Foundation for International Medical Relief of Children (FIMRC), a brother of Alpha Phi Omega, and conducts research in the Division of Neonatology at the Hospital of the University of Pennsylvania. In her free time she enjoys watching Grey's Anatomy, sleeping, and attempting to cook.
Emma Balaan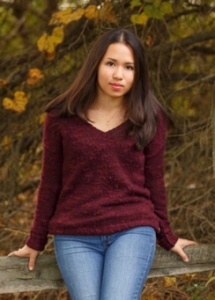 Managing Editor
Emma is a sophomore from Pittsburgh, Pennsylvania studying Biological Basis of Behavior and hoping to pursue minors in Bioethics and Hispanic Studies. She joined PBJ in her first semester at Penn after developing an interest in bioethics in high school. Within bioethics, she is particularly fascinated by neuroethics and health policies. Other than PBJ, Emma is involved with GlobeMed at Penn and volunteers as a tutor for Puentes Hacia el Futuro (Bridges to the Future) in South Philadelphia. In her free time she enjoys playing cello, reading Oliver Sacks books, and biking (in moderation).
Carolyn Chow
Managing Editor
Carolyn Chow is a sophomore from Farmington Hills, Michigan who plans to study Health and Societies with a minor in Biological Basis of Behavior in the College. Carolyn has been especially interested in ethical issues in mental healthcare and end-of-life care since working with dementia patients in high school. On a less serious note, her favorite movie is Gattaca, which she loves for its epic story, gorgeous aesthetics, and imaginative and thought-provoking consideration of the consequences of embryo screening and genome editing technologies.  PBJ aside, Carolyn researches brain cancer in fruit flies, and she's involved in MEDLIFE Penn, Service Link, and her church community. Among her favorite things are playing piano, discussing culture and ideas, and good Asian food.
Rebecca Gelfer
Managing Editor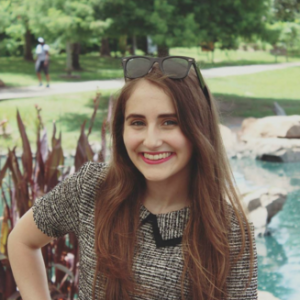 Rebecca Gelfer is a junior at the University of Pennsylvania studying Biochemistry and Chemistry in the Vagelos Molecular Life Sciences program. After studying bioethics in high school through debate, she wanted to continue learning about the field when she came to college and is now a Managing Editor for PBJ! Aside from PBJ, she's a board member for Penn For Youth Debate, and an active member of the Women in Science honor society and Penn Democrats. She spends her free time researching in her lab at Smilow, reading classical Russian novels, and eating yogurt.
Josh Glahn
Managing Editor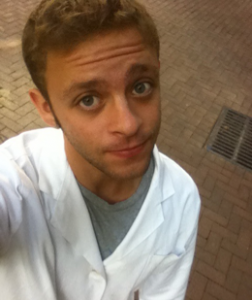 Josh is a senior at Penn studying English with an individualized concentration in Narrative Bioethics. Josh is interested in the ways illness and healthcare impact the ways people understand their personal stories, especially in light of historical and religious influences. Outside of PBJ, he is Co-Chair of the Scholar-In-Residence Committee of the Orthodox Community at Penn (OCP), Director of the Yeshiva Inclusion Project (YIP), and does research into the clinical applications of adipose-derived stem cells in fat grafting and reconstructive surgery. Josh is an avid lover of kittens and makes a mean bowl of Wacky Mac.
Nicolas Sarmiento
Managing Editor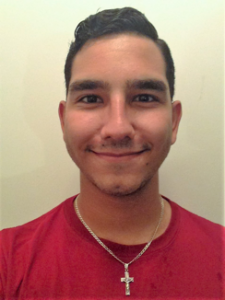 Nicolas is a sophomore in the College majoring in Biological Basis of Behavior and minoring in Bioethics. He was born in Cali, Colombia, but lived in South Florida for most of his life. He became interested in bioethics during the summer before his senior year of high school, when he attended a program at the University of Notre Dame focused on the integration of science and ethics. He is most interested in the way bioethics influences the healthcare field, especially in physician decision making. Alongside PBJ, Nick is a member of Phi Delta Epsilon, a pre-medical fraternity, and works in a genetics lab focused on autism spectrum disorders. He loves dinosaurs and has an identical twin brother.
Laura Whelan
Managing Editor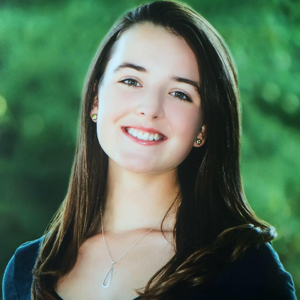 Laura is a sophomore in the College of Arts and Sciences double majoring in Politics, Philosophy and Economics (PPE) and Architecture with a minor in Art History. She is currently the Riepe College House Research Fellow, continuing independent qualitative description research at Penn Med on the impact of disability laws in organ transplantation. Additionally, Laura is Africa Project Lead and Summit Coordinator at the Think Tanks and Civil Societies Program, researching the sustainability of Africa's think tanks and organizing the 2018 African Think Tank Summit to be held in Morocco this May. At Penn, Laura is the president and founder of the Network of Enlightened Women @ Penn, a women's book group that seeks to bring controversial ideas and speakers into dialogues on campus. She is also a member of the Philomathean Society, Penn Sailing Team, and TableTalk. She is most likely to be found in a coffee shop with her nose stuck in a book.